William Warham Early Years
William Warham was born in Oakley, Hampshire around the year 1450. His father was Robert Warham of Malshanger and his mother was named Elizabeth. It is believed that William had a number of siblings one of whom was named Hugh.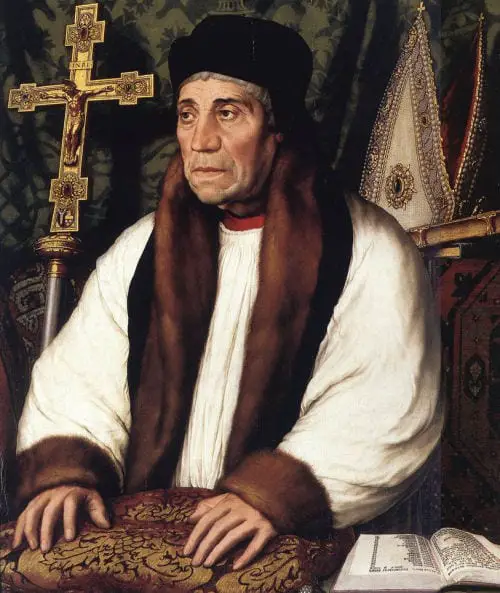 William's father was a tenant farmer, but as William had a good education there was almost certainly a family member that had money and influence. Education had to be paid for in Tudor times and a good education could be expensive.
It is known that William's brother, Hugh eventually became a landowner possibly through marriage or inheritance.
Education and the Church
William Warham attended Winchester College before being accepted as a fellow at New College Oxford. In 1486 he graduated from Oxford as a Doctor of Law.
In 1493 he took holy orders and became a priest. He was appointed archdeacon of Huntingdon in 1496 and in 1501 Bishop of London. Henry Deane, Archbishop of Canterbury died in February 1503 and Warham was appointed his successor on 29th November 1503.
King Henry VII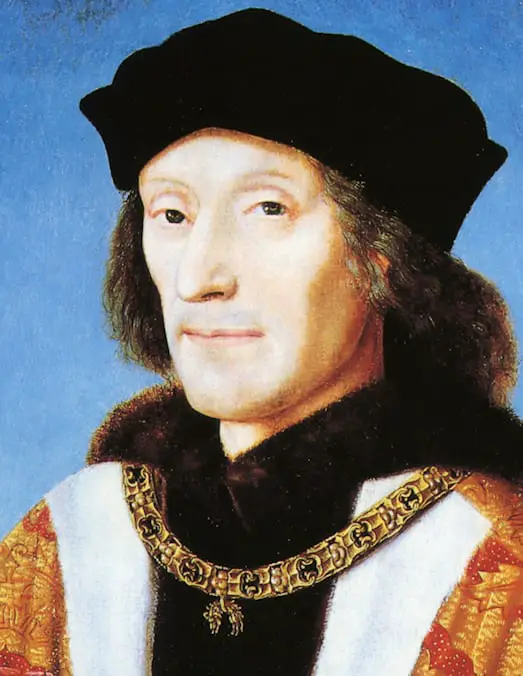 After graduating, Warham soon found himself in the service of King Henry VII. He formed part of the team that negotiated the marriage of Prince Arthur and Catherine of Aragon in 1496.
The following year he was sent to Scotland to negotiate a peace with King James IV. The treaty would be sealed with the marriage of Henry VII's daughter Margaret and the Scottish king.
In 1501 he was sent on a diplomatic mission to the court of Holy Roman Emperor, Maximilian I.
Prince Arthur and Catherine of Aragon were married on 14th November 1501. The service at St Paul's Cathedral was conducted by Archbishop of Canterbury, Henry Deane. As Bishop of London, William Warham assisted the Archbishop.
In 1502, Warham rose higher when he was appointed Lord Chancellor and Keeper of the Great Seal by King Henry VII. As Archbishop of Canterbury he was a trusted advisor to Henry VII and his influential mother, Margaret Beaufort.
Henry VIII and the Rise of Wolsey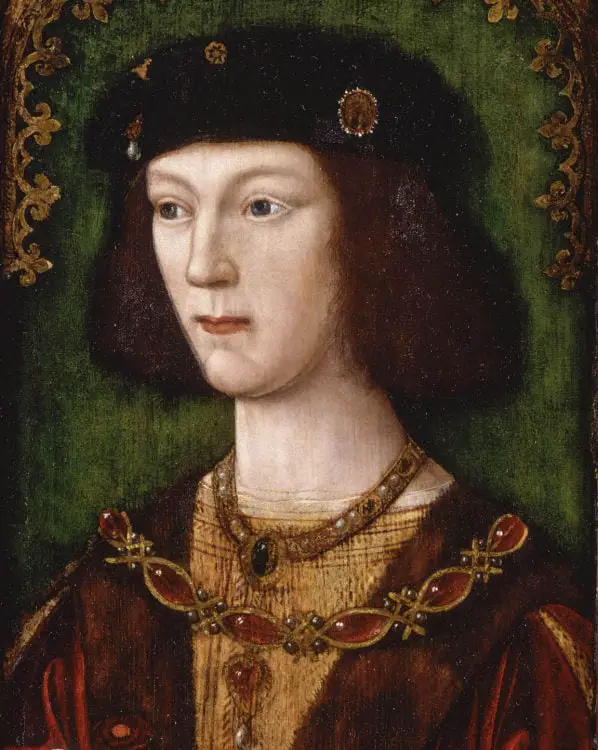 King Henry VII died on 21st April 1509 and his 17 year old son, Henry Tudor became King Henry VIII. William Warham was part of the council that was set up to administer the country until Henry reached his majority.
As Archbishop of Canterbury, Warham officiated at the marriage of Henry VIII to Catherine of Aragon in June 1509 and also their joint coronation two weeks later.
William Warham, Lord Chancellor was part of the council that young Henry inherited when reached his majority. The new King, unlike his peace-loving father, was bent on war with France. He modelled himself on King Henry V and wanted to regain English control of France. William Warham was one of a few councillors that spoke out against war with France. Their advice was ignored and they fell from favour.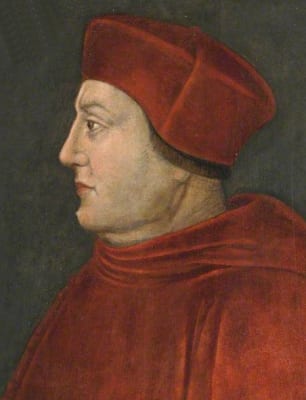 Warham's position as advisor to the king was soon taken by Thomas Wolsey who fully supported the war with France. William Warham resigned his position as Lord Chancellor in 1515 and Wolsey was given the position. Warham was said to be happy to have relinquished the role.
One of Wolsey's great triumphs was the organisation of the summit meeting between King Henry VIII and Francis I of France. It was known as the Field of the cloth of Gold in reference to the tents covered with gold brocade that shone in the sun. As Archbishop of Canterbury, Warham travelled to France with the King's entourage to join the 17-day extravaganza.
Divorce Crisis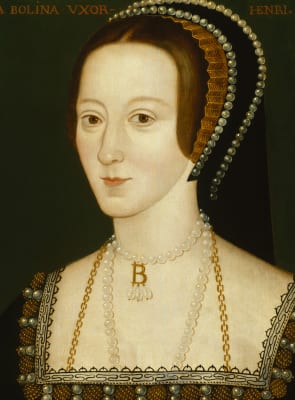 In 1527, King Henry VIII decided that his lack of male heir was a punishment from God. He cited a passage in Leviticus which states "If a man shall take his brother's wife, it is an impurity; he hath uncovered his brother's nakedness; they shall be childless." Catherine was past the age of childbearing and Henry wanted to remarry. He was also pursuing Anne Boleyn who stated that she would only give up her virginity to her husband.
Thomas Wolsey was tasked with preparing a case to put before the Pope in order to affect an annulment of the King's marriage. Wolsey, together with Cardinal Campeggio, set up a court to try the marriage in 1528.
William Warham was one of those chosen by Catherine of Aragon to represent her in the case. However, Warham was concerned about upsetting the King and was of little assistance to the Queen.
The failure of Wolsey to secure the King's divorce led to his fall in 1529. Warham was concerned that he would share Wolsey's fate and in July 1530 he joined a number of Lords Spiritual and Temporal that signed a petition calling for the Pope to grant an annulment of Henry's marriage.
Later Years
In 1531 an Act was passed which named Henry as Supreme Head of the Church in England. Warham accepted the act but added the clause 'as far as the Law of Christ allows.'
On 24th February 1531, Warham bravely made a statement that the acts of the King since November 1529 had 'violated the rights of Rome'. Although he had signed the Submission of the Clergy Act it was now clear to the King that Warham did not support the Break with Rome.
In June 1532, Warham was served a writ of praemunire (acting above his authority and against the will of the King). It is likely that he would have been tried and executed for treason had he not died.
William Warham died of natural causes on 22nd August 1532 aged 82 years. He was buried in Canterbury Cathedral. 
Published May 15, 2021 @ 2:27 pm – Updated – Oct 13, 2022 @ 7:55 pm
Harvard Reference for this page:
Heather Y Wheeler. (2021). William Warham, Archbishop of Canterbury 1450 – 1532 Available: https://www.tudornation.com/william-warham-archbishop-of-canterbury-1450-1532 Last accessed [date]