There were nine Tudor Archbishops of Canterbury. All were influential during the period.
1454 – 1486 – Cardinal Thomas Bourchier (1411 – 1486)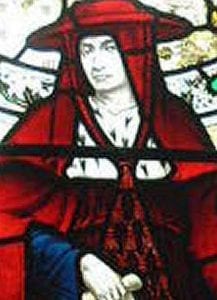 The first of the Tudor Archbishops of Canterbury, Thomas Bourchier, was born around 1411, the son of William Bourchier and Anne of Gloucester. He was the great-grandson of King Edward III through his mother's line. He was appointed Archbishop of Canterbury in April 1454 following the death of incumbent, John Kemp. The following year he became Lord Chancellor but lost the position when the Wars of the Roses broke out because of his York family heritage. He retained his archbishopric.
During his tenure he crowned Edward IV in 1461, Elizabeth Woodville in 1465, Richard III and Anne Neville in 1483 and Henry VII in 1485. Bourchier also officiated at the wedding of Henry VII and Elizabeth of York in January 1486. He died on 30th March 1486.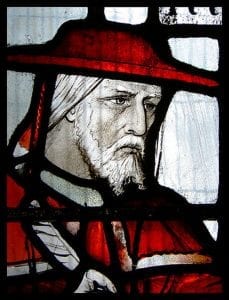 John Morton was born in Dorset around 1420. During the Wars of the Roses he supported the Lancastrians and went into exile with Margaret of Anjou during the reign of Edward IV (1461 – 1470). He returned to England in 1470 and served Henry VI.
When Edward IV returned in 1471 he made peace with the York king. He was imprisoned during the reign of Richard III who feared he would conspire with the Lancastrian Henry Tudor. Henry Tudor became King in 1485 after defeating Richard III at the Battle of Bosworth Field and appointed Morton Archbishop of Canterbury when the position became vacant in 1486. Morton became Lord Chancellor in 1487 and worked closely with Henry VII to establish the new Tudor dynasty. John Morton died on 15th September 1500.
1501 – 1503 – Henry Deane (c. 1440 – 1503)
Very little is known of Deane's early life. He is estimated to have been born around 1440 based on the fact that he is recorded as being a Canon of Llanthony in 1457.
He rose through the Church ranks and became Bishop of Salisbury in 1500. In 1501 he was appointed Archbishop of Canterbury as successor to John Morton.
He officiated at the wedding of Arthur, Prince of Wales and Catherine of Aragon in November 1501. The following year he played a major part in the negotiation of peace between England and Scotland. Morton died on 15th February 1503.
1503 – 1532 – William Warham (c. 1450 – 1532)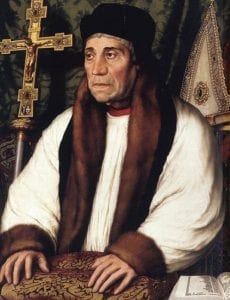 William Warham was one of the more notable Tudor Archbishops of Canterbury. He was born around 1450, the son of Robert Warham of Hampshire. He graduated from Oxford with a degree in law before deciding to take holy orders.
In 1494 he was appointed Master of the Rolls and served Henry VII as a diplomat. He became Archbishop of Canterbury in 1503 following the death of Henry Deane. He officiated at the marriage and coronation of Henry VIII and Catherine of Aragon.
In 1527 he worked with Thomas Wolsey to invalidate the King's marriage. He did not support the Break with Rome but remained in office until his death on 22nd August 1532.
1533 – 1556 – Thomas Cranmer (c. 1489 – 1556)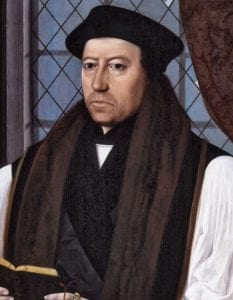 Thomas Cranmer is another one of the more notable Tudor Archbishops of Canterbury. He is best remembered as the architect of the English Reformation. He was born the youngest son of Thomas Cranmer and Agnes Hatfield in 1489. Educated at Cambridge University, he gained a Masters degree in 1515 and later studied theology.
In the late 1520s he was selected as a diplomat by Thomas Wolsey. Cranmer rose to prominence after suggesting that the validity of Henry VIII's marriage be tried by university theologians across Europe rather than by the Pope.
He was appointed Archbishop of Canterbury in October 1532 largely due to the influence of the Boleyn family who believed he would work in their favour. Following the passing of legislation to create the Church of England with the monarch as Head, he pronounced the marriage of Henry VIII and Catherine of Aragon invalid.
In the summer of 1533 he officiated at the Coronation of Anne Boleyn. He was chosen as a godparent to Henry and Anne's daughter, Elizabeth Tudor and baptised the infant princess. Cranmer did not believe the charges of infidelity brought against Anne Boleyn and was saddened by her death. Nevertheless he retained the King's favour and helped draft the Ten Articles which defined the new Anglican religion.
Following the execution of Thomas Cromwell, Cranmer was one of Henry's chief advisers. Cranmer officiated at the marriage of Henry VIII to Anne of Cleves and broke the news of Kathryn Howard's infidelity to the King. He was selected as a member of the regency council for Edward the VI and crowned the young King. During the reign of Edward VI the Protestant Book of Common Prayer was introduced.
After the death of Edward in 1553 Cranmer supported Jane Grey despite misgivings about by-passing the Act of Succession. Henry VIII's daughter Mary became Queen of England 10 days after Jane Grey's succession. Cranmer was arrested on a charge of treason and sentenced to death. He was burned at the stake on 21st March 1556.
1556 – 1558 – Cardinal Reginald Pole (1500 -1558)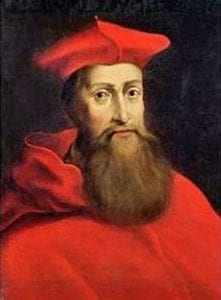 Reginald Pole was born on 12th March 1500, the son of Richard Pole and Margaret Plantagenet. His mother was the niece of King Edward IV.
Pole was much favoured by Henry VIII during his early years who supported his education in Italy. The two came into conflict when Pole felt unable to support the King's divorce from Catherine of Aragon. Reginald Pole publicly broke with Henry VIII in 1536 and took himself into exile fearing for his life.
He was created a Cardinal by the Pope in late 1536 and was tasked with assisting the Pilgrimage of Grace revolt against the closure of the monasteries, a move which made him a target for assassination. He escaped death and capture but his mother and brothers were arrested and, with the exception of his brother Geoffrey, were executed for treason.
Pole remained on the continent until the death of Edward VI and the accession of Mary I. Mary was a committed Catholic and welcomed Pole to England as Papal Legate. After the arrest of Thomas Cranmer, Reginald Pole was appointed Archbishop of Canterbury. He also served as adviser to Queen Mary. Reginald Pole died on 17th November 1558, the same day as Mary I.
1559 – 1575 – Matthew Parker (1504 – 1575)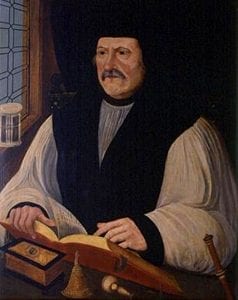 Matthew Parker was born on 6th August 1504, the son of William and Alice Parker. After studying at Cambridge University Parker entered the Church. He rose to prominence when he became Chaplain to Anne Boleyn. After her arrest Anne asked Matthew Parker to look out for her daughter, Elizabeth.
In 1537 he became Chaplain to Henry VIII and despite opposition to his position by the Conservative faction at court, he retained the King's favour.
Parker continued to be favoured throughout the reign of Edward VI and the Protectorship of Edward Seymour and John Dudley. In 1552 he was created Dean of Lincoln. A year later Mary I stripped him of his position but he was not attainted or charged with heresy.
He was chosen by Elizabeth I to succeed Reginald Pole as Archbishop of Canterbury. Parker was a moderate rather than a reformist and avoided being drawn into Elizabethan politics. He died on 17th May 1575.
1576 – 1583 – Edmund Grindal (1519 – 1583)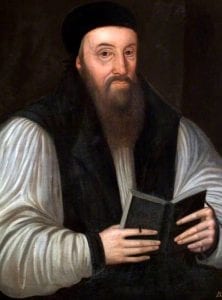 Edmund Grindal was born around 1519 and it is believed his father was a farmer. He attended Cambridge University and was ordained in 1544.
During the reign of King Edward VI he became Chaplain to the King and Prebendary of Westminster. With the accession of Mary I and the return of Catholicism he exiled himself to Germany.
Following the accession of Elizabeth I he returned to England in January 1559 and was created Bishop of London the same year. In 1570 he became Archbishop of York and 5 years later on 26th July 1575 he became Archbishop of Canterbury. In the late 1570s he came into conflict with Elizabeth for refusing to denounce Puritanism but retained his position. Grindal died on 6th July 1583.
1583 – 1604 – John Whitgift (1530 – 1604)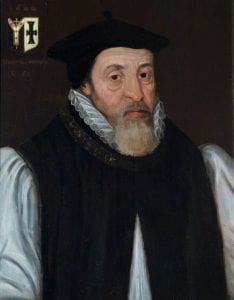 John Whitgift was born the son of Henry Whitgift a Grimsby merchant. He attended Cambridge university and took holy orders in 1560.
In the 1570s he rose to become Dean of Lincoln and then Bishop of Worcester. He shared Queen Elizabeth's dislike of extremism and was chosen to succeed Grindal as Archbishop of Canterbury in 1583.
Three years later he became a member of Elizabeth's Privy Council. Whitgift was present at Elizabeth's deathbed in 1603 and officiated at the coronation of James I in July 1603.
John Whitgift died on 29th February 1604.
Published Mar 30, 2021 @ 3:10 pm – Updated – Oct 13, 2022 @ 9:26 am
Harvard Reference for Tudor Archbishops of Canterbury:
Heather Y Wheeler. (2021 – 2022). Tudor Archbishops of Canterbury Available: https://www.tudornation.com/tudor-archbishops-of-canterbury Last accessed [date]