King Henry VIII's foreign policy can be seen as a series of moves designed to gain the upper hand over either Spain or France. During Henry's reign, England was never strong enough to take on either country. As a result, throughout Henry's reign there were numerous treaties and agreements with Spain against France or with France against Spain/Hapsburg Empire. The relationship with Scotland, traditionally allied with France, for the most part mirrored the relationship with France.
King Henry VIII's Foreign Policy
Contents
Pro Spain – 1509-14
Pro France – 1514-20
Peace-Keeping Policy – 1520-21
Pro Spain – 1521-25
Pro France – 1525-32
Neutral – 1532-39
Pro German – 1539-40
Pro Scotland – 1542-45
Pro Spain – 1543-45
Isolated – 1545-47
Success or Failure?
Pro Spanish Policy 1509 – 1514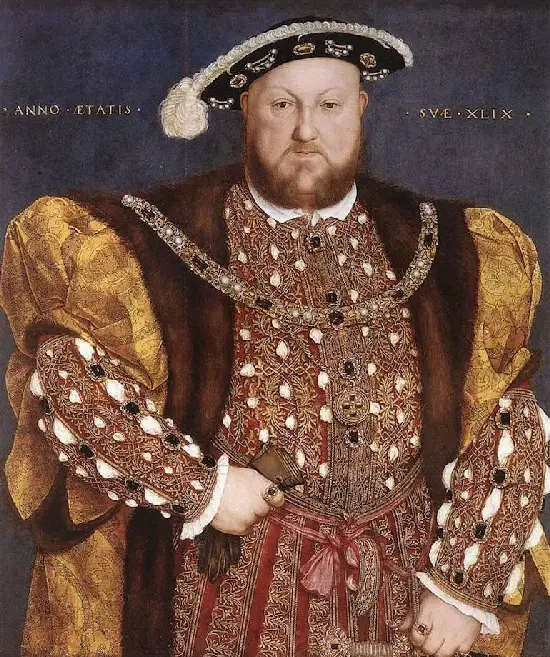 When Henry VIII came to power he had little interest in politics, preferring to spend his time hunting and enjoying time with his friends. As a second son, he had not been prepared for the role of King and had virtually no experience in the running of the country.
Soon after succeeding to the throne, Henry married Catherine of Aragon, daughter of the Spanish monarchs, Ferdinand and Isabella of Spain. Catherine had been betrothed to Henry's elder brother, Arthur at a young age and had been educated and schooled for her future role as Queen of England. She was also trained to steer the Henry VIII's foreign policy so that it favoured Spain.
Henry dreamed of following in the footsteps of Henry V and conquering France. In 1511 the Treaty of Westminster agreed that Henry and Ferdinand of Spain would attack France in the Spring of 1512. However, although Henry took Thouranne and Tournai in 1513, it soon became clear that Ferdinand had no intention of helping Henry achieve his aims but rather, used English forces for his own benefit.
While Henry was fighting the French in France, Catherine of Aragon dealt with a Scottish invasion. Following her orders, the English army were victorious at Flodden Field. King James IV of Scotland and a large number of nobles were killed during the fighting. The victory meant Scotland would pose no threat to England until the infant James V reached his majority.
Pro French Policy 1514 – 1520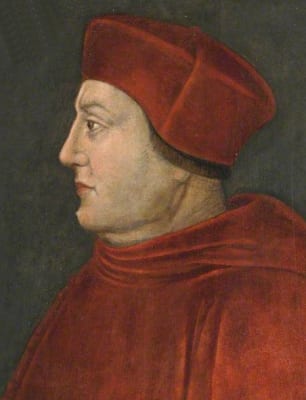 Disillusioned by Ferdinand's betrayal, Henry was less keen to take his wife's advice, preferring to take advice from Thomas Wolsey, his chief minister. Wolsey advocated a pro-French foreign policy and Henry agreed.
In 1514 a peace treaty was agreed with France. It was to be sealed with the marriage of Henry's younger sister, Mary, to the aging King Louis XII of France.
On 31st December 1514, King Louis XII died. The new King Francis I was happy to renew the peace between the two countries.
Negotiated by Wolsey, the Treaty of London was signed on 2nd October 1518. It agreed a perpetual peace between England and France that would be sealed by the marriage of the Dauphin of France and Henry's infant daughter, Princess Mary. The treaty was extended and a total of 24 countries agreed to maintain peace in Europe.
Two years later, in June 1520 King Henry VIII and King Francis I met for a summit meeting. The eleven day summit was given the name Field of the Cloth of Gold because of the large number of cloth of gold tents that housed members of the nobility.
Peace-Keeping Policy 1520 – 1521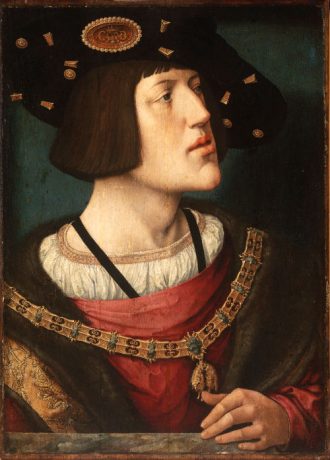 Three days before leaving for the Field of the Cloth of Gold summit meeting with Francis I, Henry VIII held a meeting with Charles V in Kent. Charles, had succeeded to the Spanish throne after the death of his grandfather, Ferdinand in 1516 and in 1519 he was elected Holy Roman Emperor.
A second meeting was held at Gravelines after the summit. It was agreed that neither Henry nor Charles would make a new alliance with France without the consent of the other for a period of two years. However, in 1521, after Francis defeated the Duke of Milan at Marignano, Charles and Pope Leo V agreed a treaty with Milan against France. English ambassadors were immediately sent to France to persuade Francis to make peace with Charles but they were unsuccessful and war broke out between France and the Hapsburg Empire.
Pro Spanish Policy 1521 – 1525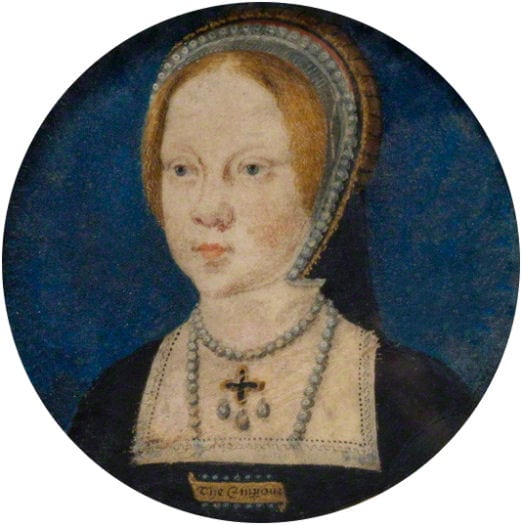 Henry VIII was reluctant to support Charles with troops on the ground and would only agree to the support if Charles became betrothed to Henry's five year old daughter, Princess Mary. The Treaty of Bruges signed 25th August 1521 agreed that Henry would make sure that Charles had free access to the English Channel and that he and Charles would make a joint invasion of France before May 1523.
In retaliation for the Treaty of Bruges, the Duke of Albany, Regent of Scotland, who had been in France since 1517, returned to Scotland. Under the terms of a new agreement between France and Scotland, Albany would invade England if England invaded France.
In 1523 Charles Brandon, Duke of Suffolk invaded France with plans to lay siege to Boulogne. He met with the Spanish General Count Buren but they were unable to maintain the siege of Boulogne and abandoned it in favour of an attempt to take Paris. However, Francis had filled the capital with French troops making it an impossible task. Insanitary conditions led to the deaths of more than 100 English troops and Suffolk decided to retreat to Calais and then return to England.
Pro French Policy 1525 – 1532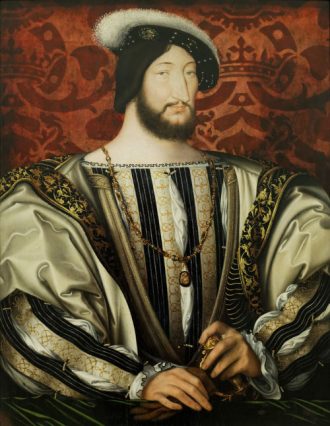 In 1524 peace negotiations between England and France began. However, before they could be concluded the the French were defeated at the Battle of Pavia and Francis I was captured and taken prisoner. In 1526, Francis was freed by the terms of the Treaty of Madrid after exchanging his two eldest sons as hostage. Charles V no longer needed English support against France. He renounced his betrothal to Princess Mary and married Isabella of Portugal.
On 20th August 1525, the Treaty of the More agreed a peace between England and France. Two years later French ambassadors arrived in England to discuss a marriage between Princess Mary and the son of Francis I. However, when the Bishop of Tarbes expressed doubt over the validity of Henry's marriage to Catherine of Aragon, the marriage negotiations broke down.
Nevertheless, the Treaty of Westminster, signed 30th April 1527, agreed that England would support France in negotiations to secure the release of the sons of Francis I held hostage by Charles.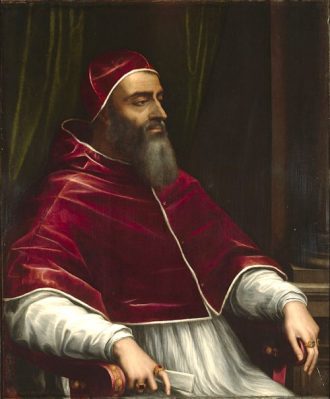 On 6th May 1527, the Sack of Rome by Charles V meant that the Pope was now under Hapsburg control. Henry had hoped to petition the Pope to sanction a divorce from Catherine of Aragon but as Charles V was Catherine's nephew this was now an impossible aim.
Wolsey hoped that with French support the divorce could still be achieved and he began negotiations. Unaware that Henry planned to marry Anne Boleyn, Wolsey suggested that Henry take a French bride.
The Treaty of Amiens, signed in August 1527 was a commercial treaty between England and France that put an embargo on goods from the Netherlands until the Pope was freed. The treaty also provided for the marriage of Princess Mary to Henri,  the second son of Francis I.
By 1528 the effects of the trade embargo with the Netherlands was having a devastating effect on the economy and causing financial hardship to those employed in the cloth industry. Henry had no choice but to agree terms with Charles V so that trading could resume. Attempts at a peace with Charles broke down.
In October 1532 Francis and Henry met at Calais. Francis was in negotiations with the Pope and believed he could get Henry his divorce as part of the settlement in return for Henry's support against Charles. However, Henry had already decided to make himself Head of the Church in England and did not want to go to war against Charles.
Break with Rome – English neutrality 1532 – 1539
Between 1532 and 1534 a series of Acts of Parliament made the Break with Rome and established the Anglican religion with the monarch Head of the Church in England. The Break with Rome set England at odds with France and Spain, both Catholic countries. However, France and Spain were in conflict over Milan and with their efforts concentrated against each other England could remain neutral. However, English ambassadors were told to guard against any move towards an alliance between Francis and Charles.
Having failed to give Henry VIII the son he desired, Anne Boleyn was found guilty of adultery and plotting the King's death and executed for treason. Her replacement, Jane Seymour, gave Henry the son he so desired but died shortly after the birth.
Pro German Policy 1539 – 1540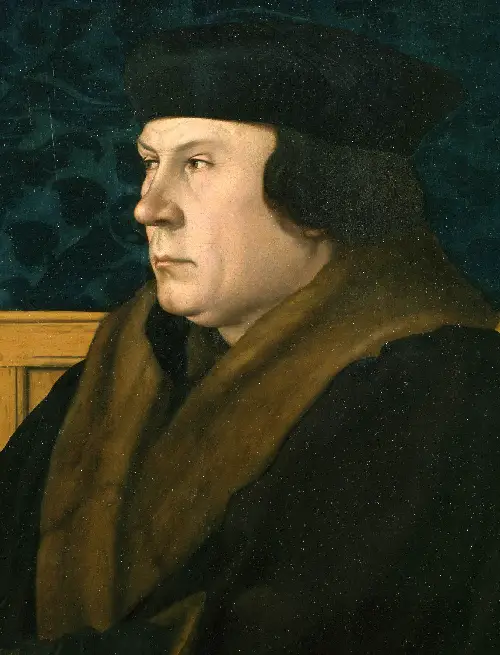 Thomas Cromwell, Henry's chief minister was concerned about England being without allies in Europe and the threat of a possible attack by France or Spain. Despite Henry's strengthening of fortifications along the south coast and the navy being increased significantly Cromwell believed an alliance with another country was essential.
He suggested an alliance with Protestant Germany sealed with a marriage. Negotiations began in 1539 and Henry VIII married Anne of Cleves on 6th January 1540 but he was not happy with his new bride and she agreed a divorce in July, three weeks before Henry married Kathryn Howard.
Pro Scottish Policy 1542 – 1545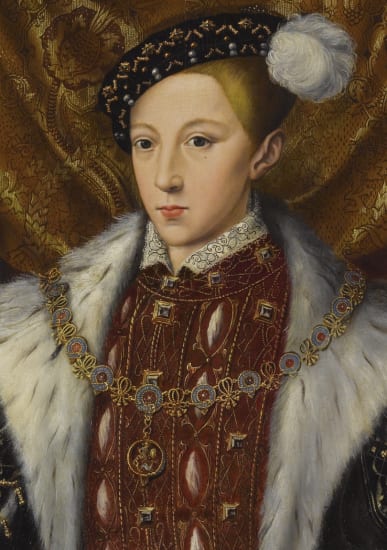 In the autumn of 1542, peace negotiations between England and Scotland were proposed. However, they broke down when neither party could agree an acceptable place to meet. On 24th October 1542 Scottish troops that had invaded England were decisively beaten at Solway Moss. The Scottish King James V died two months later leaving his six-day old daughter Mary as Queen of Scotland.
Henry hoped to exploit the situation by securing a betrothal between his son, Edward and the infant Queen of Scotland. This would mean that when Edward became King he would unite England and Scotland. The Treaty of Greenwich, signed 1st July 1543, agreed the match and a peace between England and Scotland.
However, after Cardinal Beaton took power in Scotland he repudiated the Treaty of Greenwich and renewed the Auld Alliance with France. Mary of Guise placed the young Queen in hiding, fearing the English would invade and take her hostage.
Pro Spanish Policy 1543 – 1545
In February 1543, an agreement between Henry VIII and Charles V was reached. They made a series of demands on Francis I including reimbursing Charles for costs incurred by France's alliance with Turkey and ceding Boulogne to England. Charles and Henry threatened to invade France if he did not comply.
Francis did not comply with the demands and Henry began planning an invasion of France. In 1544, Henry made the crossing to France at the head of an army of 40,000 men. The English army placed Boulogne under siege. Despite the fact that Charles failed to provide the promised support, Boulogne was captured.
In retaliation, the following year Francis sent troops to Scotland and placed Boulogne under siege. He also made a series of naval raids along the south coast of England. On 19th July an attack on the Solent saw the sinking of the Mary Rose with a huge loss of life.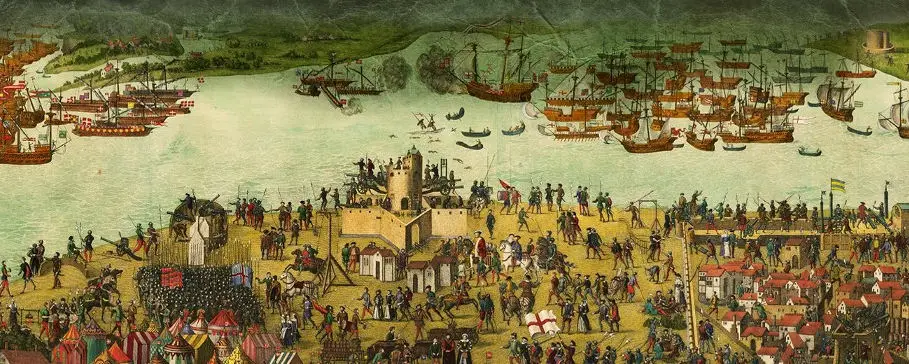 England isolated – 1545 – 1547
In the autumn of 1545 peace negotiations between England and France broke down. An alliance was proposed between England and Spain but that too failed.
On 7th January 1546, the Battle of St Etienne saw the English defeated with a loss of 220 men. Peace talks with France were re-opened and terms were agreed.
Was Henry VIII's Foreign Policy a Success or Failure?
In terms of achievements and gains, Henry VIII's foreign policy achieved little. At the beginning of his reign Henry set out to emulate the achievements of Henry V and lay claim to the French throne. What he managed, was to take Tournai, Therouanne and Boulogne, all of which were later returned to France. In this respect his foreign policy was a failure. 
In economic terms, Henry VIII's Foreign Policy can also be seen as a failure. When he became King in 1509 he inherited a very healthy treasury. When he died in 1547, it was nearly empty. The cost of his French campaigns had been huge but had brought nothing in reward.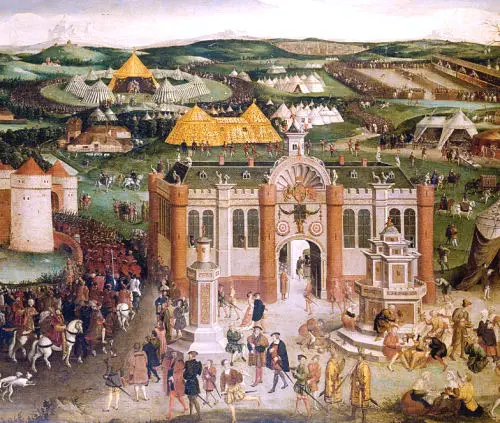 Nevertheless, despite the failures outlined above, Henry did put on a great show of English power, majesty and wealth. Visiting ambassadors were always royally housed and entertained. The Field of the Cloth of Gold summit also put England on display as a great and wealthy nation. This aspect of Henry VIII's Foreign Policy was successful in displaying England to foreign powers as a worthy player on the European stage.
The 1518 Treaty of London which brought about a peace in Europe was arguably Wolsey's finest achievement and even though the peace was not lasting, its signing in London was a mark of prestige and a great achievement for English politics.
Henry VIII's foreign policy can also be seen as highly successful in terms of maintaining English security. Despite being at odds with both France and Spain at various points during his reign, there was no direct attack on English soil. Henry avoided being drawn into the Spanish/French conflict in Italy and by anticipating a French attack on the south coast in 1545, put measures in place to make a French invasion virtually impossible.
Published Feb 25, 2022 @ 3:15 pm – Updated – Oct 13, 2022 @ 9:23 am
Harvard Reference for this page:
Heather Y Wheeler. (2022). What was King Henry VIII's Foreign Policy? Available: https://www.tudornation.com/what-was-king-henry-viiis-foreign-policy Last accessed [date]