Introduction
Henry VIII became King on the death of his father, King Henry VII, on 21st April 1509. After the death of his elder brother, Arthur, in 1503, he was the sole heir to the throne. As such, he had been closely supervised and given little freedom.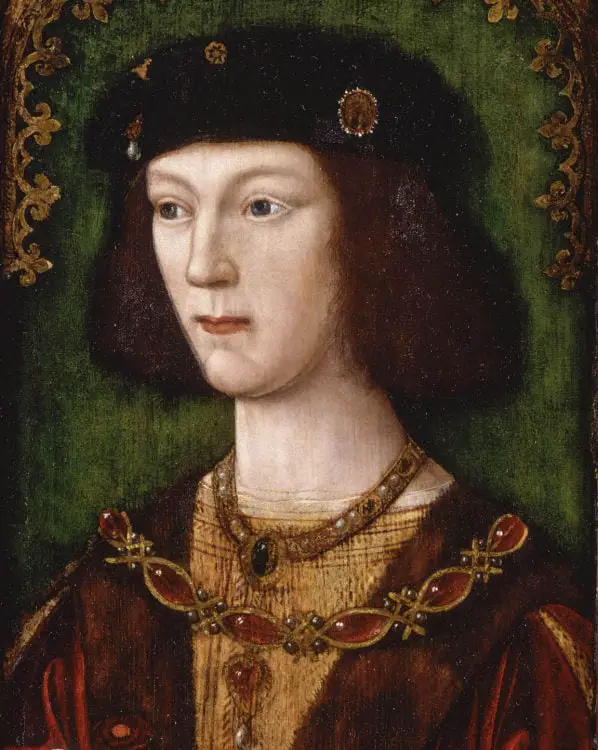 After his accession, he quickly surrounded himself with a group of younger courtiers who, like himself, enjoyed sport, hunting and gambling. 
Henry had no political education and was content to leave the business of government to his ministers. The new King never attended meetings of the Privy Council and refused to attend to any state business until he had hunted. He disliked reading letters so much that officials soon learned it was wise to write short letters if they wished to keep the king's good temper.
Morning
Most people got up at sunrise but Henry was a late riser preferring to get up nearer to 8 a.m. He was dressed by his gentlemen of the bedchamber before going to chapel to hear mass. Afterwards, Henry may have eaten a light breakfast. Before the sixteenth century people rarely ate when they arose, instead, they ate a main meal between 10.30 a.m. and 12 noon. However, Henry liked to leave the palace in the morning and be out hunting or playing sports for the rest of the day.
Afternoon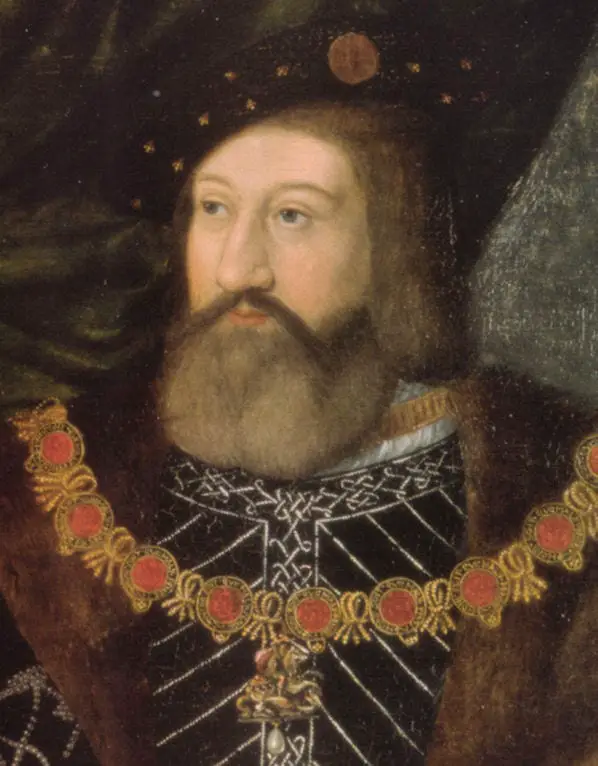 King Henry VIII would be out all afternoon. He was accompanied on his hunting excursions by his closest friend, Charles Brandon. Brandon had been raised at court after his father, William Brandon, standard bearer to Henry VII, had been killed at the Battle of Bosworth Field. It was not unusual for them to cover up to 30 miles in one day and often needed fresh horses during the day.
Henry also enjoyed jousting and scheduled weekly jousts which he often took part in. He also enjoyed playing tennis and would later have his own court built at Hampton Court.
Evening
The new King returned to the palace at around 6 p.m. He would then eat a large two-course meal washed down with red wine. After eating he would meet with his Secretary and deal with any state business that needed his attention.
After business, the court was alive with entertainments including gambling with cards and dice, music and dancing.
Bedtime
Henry VIII's day ended well after midnight, much later than the average Tudor citizen who retired at around 9 p.m. He would be undressed by his gentlemen of the chamber before being put to bed.
Feast and Holy Days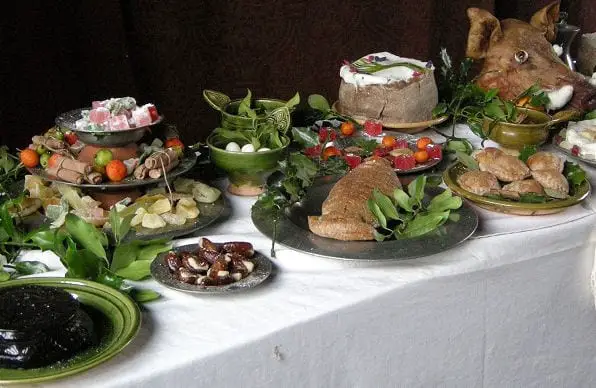 On feast and Holy days, the routine was different. Henry would rise as usual and would be dressed in his finest clothes to impress the crowds that gathered to see their king go to mass. 
After mass a banquet would begin at around 11 a.m. A Tudor banquet could consist of as many as five courses and the foods chosen would serve to impress any visiting ambassadors or foreign dignitaries. After the banquet a liqueur called hypocras, imported from the Levant, would be served.
The Banquet would be followed by a tournament or joust. In the evening there would be dancing or a masque.
Published Jan 29, 2021 @ 5:51 pm – Updated – Oct 13, 2022 @ 10:17 am
Harvard Reference for this page:
Heather Y Wheeler. (2021). What did King Henry VIII do all day? (1509) Available: https://www.tudornation.com/what-did-king-henry-viii-do-all-day Last accessed [date]