The Treaty of Medina del Campo was negotiated between England and Spain and provided for the marriage of Prince Arthur of England to Catalina of Aragon, daughter of Ferdinand and Isabella of Spain. It was signed in 1489. 
Background to the Treaty of Medina del Campo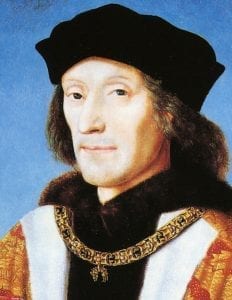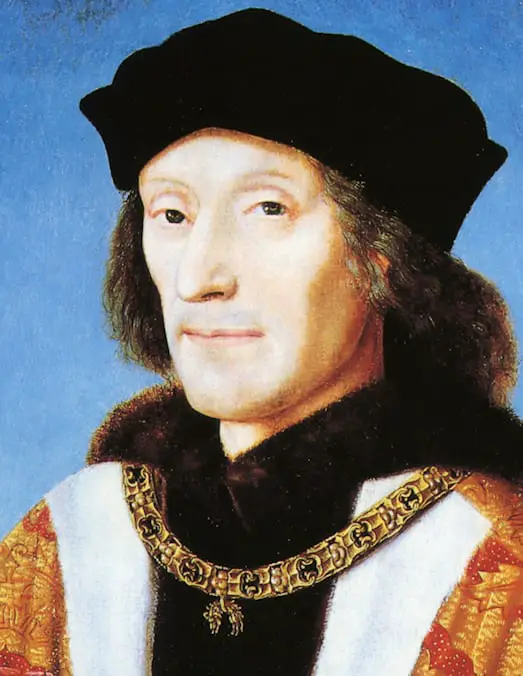 Henry Tudor had succeeded to the English throne following the defeat of King Richard III at the Battle of Bosworth Field in August 1485. His accession ended the 330 year rule of the Plantagenets and established the Tudor dynasty.
Henry VII knew that gaining recognition from foreign rulers was a vital part of ensuring the success of the House of Tudor. His foreign policy therefore included marrying his children to European princes and princesses.
Prince Arthur was born on 20th September 1486. As the first born son of Henry VII and Elizabeth of York he was heir to the throne of England and a valuable commodity in the European marriage market. Catalina of Aragon, born 16th December 1485, was the daughter of King Ferdinand of Aragon and Isabella of Castile. She would take the name Catherine after her marriage.
The marriage of Ferdinand and Isabella of Spain in October 1469 united the crowns of Aragon and Castile. By 1489 the monarchy of Spain was secure but the country was locked in a dispute with France and lacked the military resources to declare war. England needed a strong European alliance and could provide military support to Spain.
Early Negotiations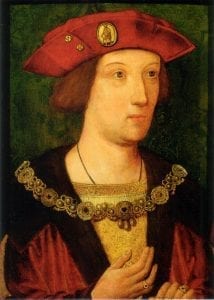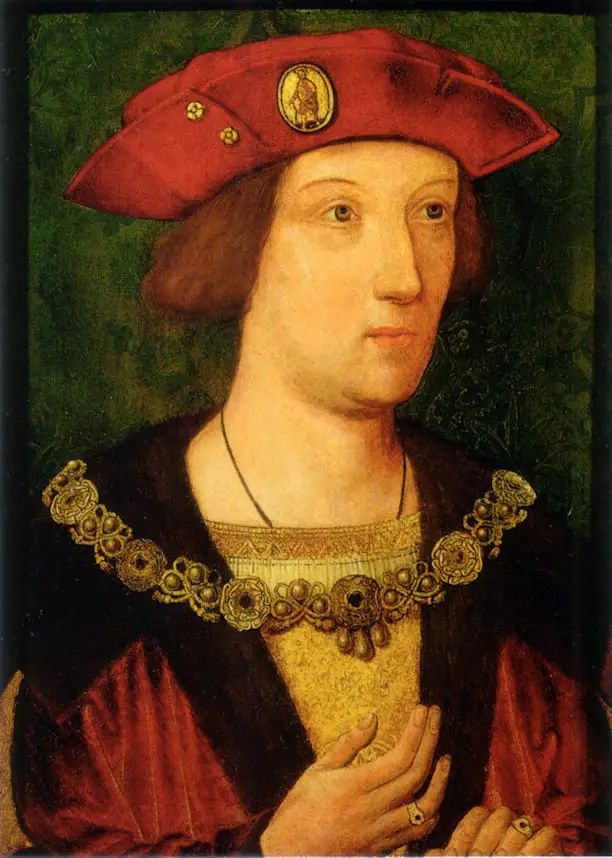 Dr Rodrigo González de Puebla was sent to England as the Spanish ambassador in 1487. He was tasked with negotiating a marriage between Ferdinand and Isabella's youngest daughter, Catalina and Prince Arthur, eldest son and heir to King Henry VII. King Henry VII accepted the proposed marriage by Spain in principle  and sent ambassadors to Spain to view the young infanta.
In the Spring of 1488, Prince Arthur was presented to de Puebla, clothed and unclothed, to re-assure the ambassador that the prince had no defects or deformities. De Puebla reported back to Spain that the young English prince was a suitable match for Catalina of Aragon. 
English ambassadors reported back to Henry that Catalina of Aragon was a suitable bride for Prince Arthur. 
The Treaty of Medina del Campo
The treaty of Medina del Campo had been drafted and was ready to sign by March 1489. There were a total of twenty-six clauses.
Clauses 1 – 16
These clauses made up the trade and military agreement between the two countries. They included a guarantee of mutual assistance should either country be attacked and also a stipulation that neither country would offer any assistance or support to the enemies or rebels of the other country.
France was mentioned specifically and both countries were to agree not to enter into any discussion or treaty with France without including the other. As Henry already had a trade deal with France a clause specified that the treaty should be allowed to expire and that Spain were to be included in any re-negotiation or renewal.
Clauses 17 – 20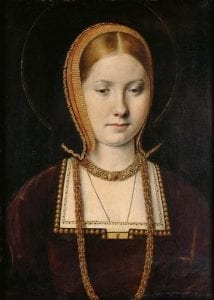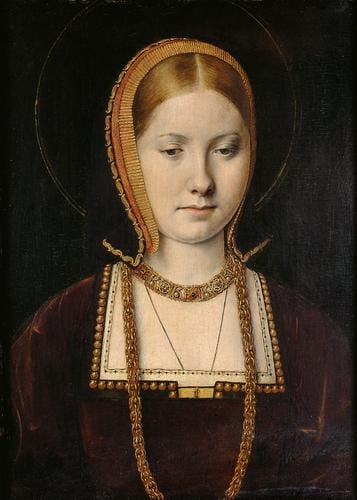 Clauses 17 – 20 of the Treaty of Medina del Campo dealt specifically with the marriage of Catalina of Aragon to Prince Arthur of England and the financial settlement. Her name would be changed to the Anglicised form Catherine when she arrived in England.
The couple were to marry as soon as they were of age and the marriage was to be consummated as soon as they were of an age to do so.
Her marriage portion (the amount paid by the bride's parents on their daughter's marriage) was agreed at 200,000 scudos. One half would be paid when Catherine arrived in England and the second half would be paid within the following two years. One quarter of the marriage portion would be paid in jewels, ornaments and plate.
As Princess of Wales, Catherine was to receive one-third of the revenue from the duchy of Wales, Cornwall and Chester. Upon her succession as Queen of England this sum would increase. 
Clauses 21 – 26
The final clauses agreed that Catherine would arrive in England suitably acquired and fitted for her position as Princess of Wales. Both parties agreed to ensure that the financial settlement dealt with in clauses 17 – 20 was paid in full. Catherine would retain her succession rights to Castile and Aragon and would remain in Spain until a mutually acceptable date was agreed. 
Signing and Ratification
The treaty of Medina del Campo was written out in ink on 26th March 1489 and was signed the following day. Ferdinand and Isabella ratified the treaty on 28th March 1489. Henry delayed ratifying the treaty, but eventually did so on 23rd September 1490.  
Published May 20, 2021 @ 9:27 pm – Updated – Oct 13, 2022 @ 9:24 am
Harvard Reference for this page:
Heather Y Wheeler. (2021). Treaty of Medina del Campo 1489 Available: https://www.tudornation.com/treaty-of-medina-del-campo-1489 Last accessed [date]