In the fifteenth century, there was a power struggle between rival descendants of Edward III. The conflict between them is known as the Wars of the Roses.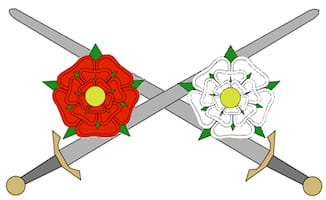 The descendants of John of Gaunt were Lancastrians represented by a red rose.
The descendants of Edmund of Langley were Yorkists represented by a white rose.