John Fisher – Early Life / Education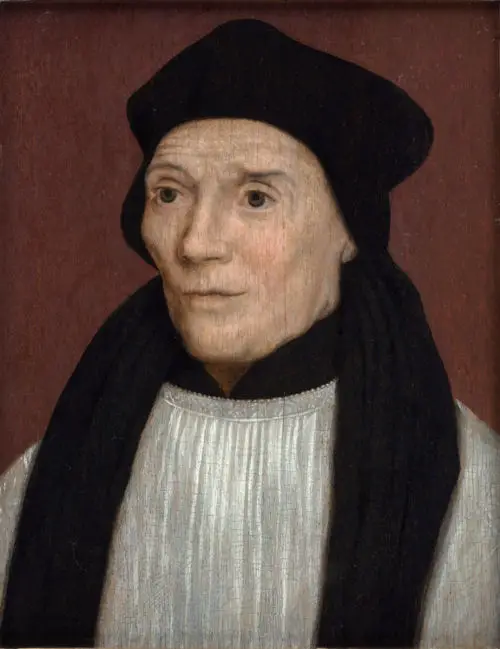 John Fisher was born in Beverley, Yorkshire in the year 1469. His exact date of birth is not known. He was the son of Robert Fisher, a merchant and his wife Agnes. In 1477 John's father died and his mother married William White sometime afterwards.
John received an education, and it is thought that he initially attended a local church school. At the age of 15 years, Fisher entered Cambridge University and completed his degree three years later. He continued studying and gained his Masters Degree in 1491.
On 17th December 1491, John Fisher was ordained as a Catholic priest and became vicar of Northallerton, Yorkshire. He remained at Northallerton for 3 years until he resigned and became proctor of Cambridge University.
In 1497, Fisher became chaplain and confessor to Margaret Beaufort, mother of King Henry VII.
John Fisher had continued to study and in July 1501 he gained his doctorate in sacred theology. Soon afterwards he was elected Vice Chancellor of Cambridge University. In 1504 he became Chancellor and held the position for the rest of his life. The following year he became President of Queens' College Cambridge.
On 14th October 1504, Fisher was created Bishop of Rochester. He officiated at the funerals of King Henry VII and Margaret Beaufort in 1509.
The Reformation and the King's Divorce
Fisher was opposed to the views of reformists, especially Martin Luther. It is believed that he may have worked with Thomas More and King Henry VIII on a work called 'Assertio', which was the King's response to Luther's complaints against the Catholic Church. The Pope was impressed with Henry's work and gave him the title 'Fidei defensor'.
When Henry decided to divorce Catherine of Aragon, Fisher declared his support for the Queen. He became a member of Catherine's legal counsel, advising her in the matter.
In 1529 John Fisher spoke in Catherine's favour at the legatine court which was set up to try the King's marriage. Later that year he spoke to Parliament advising them not to agree to any move to limit the power of the church.
The following year Fisher was imprisoned for a short while after writing to the Pope warning him that the Catholic church's authority was in danger of being removed in England.
When it was known that the king was intending to make himself Head of the Church in England, Fisher made a statement that such a move would be against God's law.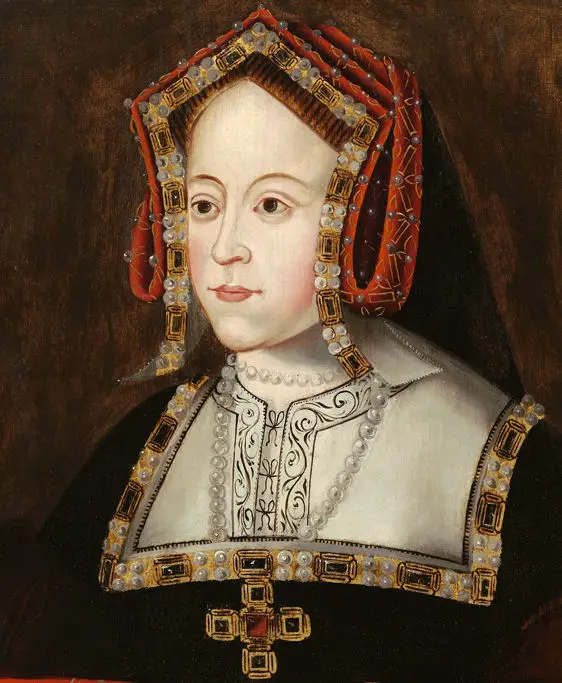 On 15th May 1532, John Fisher and Thomas More refused to sign a document known as the Submission of the Clergy. All members of the clergy were required to sign that they agreed to the King becoming head of the church in England. Fisher continued to speak against the Break with Rome and the divorce of Catherine of Aragon.
In April 1533 he was arrested and imprisoned but was released in June 1533. It is thought that Henry had him imprisoned to keep him out of the way for Anne Boleyn's coronation. In September 1533, Fisher sent secret messages to Charles V, Holy Roman Emperor and nephew of Catherine of Aragon, requesting that he invade England and remove Henry from the throne. However, Catherine herself stated that she did not want her nephew to invade.
Fisher was also linked with the nun, Elizabeth Barton, who prophesised that King Henry VIII would die and be forbidden from entering heaven for divorcing Catherine. In March 1534, John Fisher was arrested and imprisoned on a charge of treason. He continued to refuse to sign the Submission of the Clergy or the new Act of Succession which placed the succession on the children of the King and Anne Boleyn. 
In November 1534, the Treasons Act made it a treasonable offence for anyone to deny the King's titles. This made Fisher's refusal to acknowledge the King as Head of the Church and act of treason. He was tried on 17th June 1535 and found guilty.
On 22nd June 1535, John Fisher was executed by beheading. He was the first churchman to be executed since Thomas Becket and his execution shocked the people. 
Published Oct 10, 2022 @ 5:32 pm – Updated – Oct 13, 2022 @ 9:22 am
Harvard Reference for this page:
Heather Y Wheeler. (2022). John Fisher, Bishop of Rochester 1469-1535  Available: https://www.tudornation.com/john-fisher-bishop-of-rochester-1469-1535 Last accessed [date]