Ralph Wulford or Wilford, was the son of a cordwainer (shoemaker). He may have been born in London, or he may have been a member of the Wilford family from Kent. Nothing is known of his early life but it is believed that he studied at Cambridge University.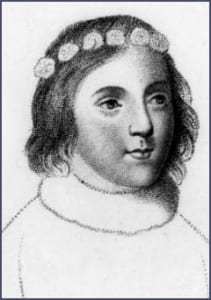 He came to prominence early 1499 when he appeared in Kent claiming to be Edward Plantagenet, Earl of Warwick, son of King Edward IV's younger brother, George Duke of Clarence. He had been taught about the Earl and coached by an Austin friar named Patrick. Rumours were spread that the Earl of Warwick had died. Friar Patrick then preached a 'good news' sermon that the Earl of Warwick was alive.
The real Earl of Warwick had not died and remained imprisoned in the Tower of London. Also imprisoned in the Tower of London was Perkin Warbeck, who had claimed to be Richard Duke of York, Elizabeth of York's younger brother. Ralph Wulford and Friar Patrick were soon arrested.
Henry had no intention of imprisoning Wulford. Rather he wanted to show the people that he was strong and would not tolerate Pretenders to the throne. Wulford was found guilty of treason and executed by hanging on Tuesday 12th February 1499. Friar Patrick was given life imprisonment.
Published Jun 27, 2020 @ 4:38 pm – Updated – Oct 13, 2022 @ 9:35 am
Harvard Reference for this page:
Heather Y Wheeler. (2020). Ralph Wulford, Pretender, died 1499 Available: https://www.tudornation.com/ralph-wulford-1499 Last accessed [date]